RETIRED boxer Floyd Mayweather has reclaimed first place from Cristiano Ronaldo in Forbes' 2018 list of the world's 100 highest-paid athletes.
The 41-year-old American's significant earnings from last year's fight with Irishman Conor McGregor made him the world's best paid for the fourth time in seven years, with 285million US dollars (£212.8million). Real Madrid forward Ronaldo (USD108million/£80.6million) fell to third, behind his rival Lionel Messi (USD111million/£82.9million).
Only the top three had earnings surpassing USD100million (£74.7million).
Irish mixed martial artist McGregor (USD99million/£73.9million) and Paris St Germain's Neymar (USD90million/£67.2million) were fourth and fifth, respectively, but for the first time since 2010 there was not a single female on the list.
Serena Williams – winner of 23 grand slam tennis singles titles – was last year the sole female representative, but she has since largely been inactive, owing to pregnancy and giving birth to her daughter Alexis in September. Though still substantial, her USD18million (£13.4million) off-court earnings from sponsors were insufficient for her to make the top 100.
LeBron James (basketball), Roger Federer (tennis), Stephen Curry (basketball), Matt Ryan (American football) and Matthew Stafford (American football) concluded the top 10, with 12th-placed Lewis Hamilton the highest-placed athlete from the UK.
Barcelona star Messi narrowly surpassed Ronaldo after signing a new contract at Barcelona, but the Portuguese, Mayweather and golfer Tiger Woods — this year ranked 16th — remained the only three to top the best-paid list during the past 18 years.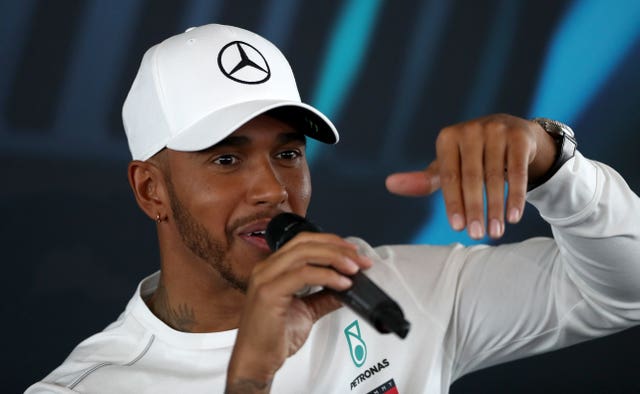 Fourth-placed McGregor's earnings represented almost double that of four-time Formula One world champion Hamilton USD51million (£38.1million).
World heavyweight champion Anthony Joshua's USD39million (£29.1million) saw him ranked him at 25, made him the second highest-earning British athlete, and put him one place in front of golfer Rory McIlroy (USD37.7million/£28.2million).
The 35th-placed Gareth Bale's USD34.6million (£25.8million) and 58th-spotted Wayne Rooney's USD27million (£20.2million) made the two footballers the other British representatives on the list, which included all salaries, bonuses and prize money earned between June 1, 2017 and June 1, 2018.
Between them, the top 100 earned a collective USD3.8billion (£2.84billion) during the past 12 months, which represents an increase of 23 per cent from 2017. The cut-off also rose by USD1.5million (£1.1million); French basketball player Nicholas Batum of the Charlotte Hornets was this year 100th, having been paid a total of USD22.9million (£17.1million).
Forbes' Top 10:
1 Floyd Mayweather, USD285million (£212.8million)
2 Lionel Messi, USD111million (£82.9million)
3 Cristiano Ronaldo, USD108million (£80.6million)
4 Conor McGregor, USD99million (£73.9million)
5 Neymar, USD90million (£67.2million)
6 LeBron James, USD85.5million (£63.8million)
7 Roger Federer, USD77.2million (£57.6million)
8 Stephen Curry, USD76.9million (£57.4million)
9 Matt Ryan, USD67.3million (£50.2million)
10 Matthew Stanford, USD59.5million (£44.4million)
British representatives in Forbes' Top 100:
12 Lewis Hamilton USD51million (£38.1million)
25 Anthony Joshua USD39million (£29.1million)
26 Rory McIlroy USD37.7million (£28.2million)
35 Gareth Bale USD34.6million (£25.8million)
58 Wayne Rooney USD27million (£20.2million)