ANOTHER world-title shot is one of Amir Khan's chief priorities following his blistering comeback performance in Liverpool when he knocked out Phil Lo Greco in just 39 seconds.
After a two-year hiatus, during which he appeared on reality television series 'I'm A Celebrity…Get Me Out Of Here!', Khan stepped back into the ring on Saturday night and emerged with a swift first-round victory after sending Lo Greco to the canvas twice.
While not much could be gleaned from those 39 seconds, it was evident that Khan still possessed the hand speed and movement that once made him a world champion, and he hopes it can do so again.
An all-British showdown with Kell Brook, one that has been mooted for a long time, is an option but Khan is also desperate to claim a belt at welterweight.
"The 147lb division is amazing," the 31-year-old said.
"Making 147 is not a problem. There's some huge names – (Keith) Thurman, (Errol) Spence (Jr) – there are world titles to be won in the welterweight division. I'd like to fight (Adrien) Broner.
"Boxing's a business and Kell's a good fighter. He's at 154, I'm still campaigning at 147. Maybe at catchweight then the fight's going to happen.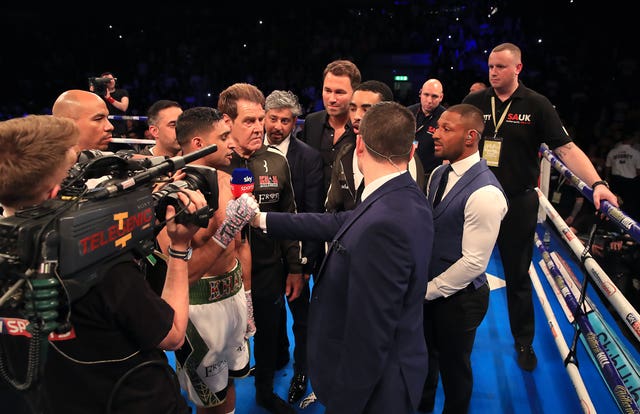 "I'm not running scared, my performance proves it. I'm not a fighter that's scared of anyone – I went up to fight the likes of Canelo (Saul Alvarez) and take his best shots.
"Someone like Kell Brook, it's always good to have that rivalry. If it ever happens, it will be big, but at the moment, I want to sit with Eddie (Hearn) and see what my future's going to be.
"I want to win a world title at 147 first before I start going up. I feel at the peak of my career."
Brook and Khan have seemed to be on a collision course for some time, particularly when the latter signed a three-fight deal with his rival's stable Matchroom in January.
Yet even after the two traded verbal barbs in the ring following Khan's victory, their promoter said there were half-a-dozen options on the table for his Bolton-born fighter.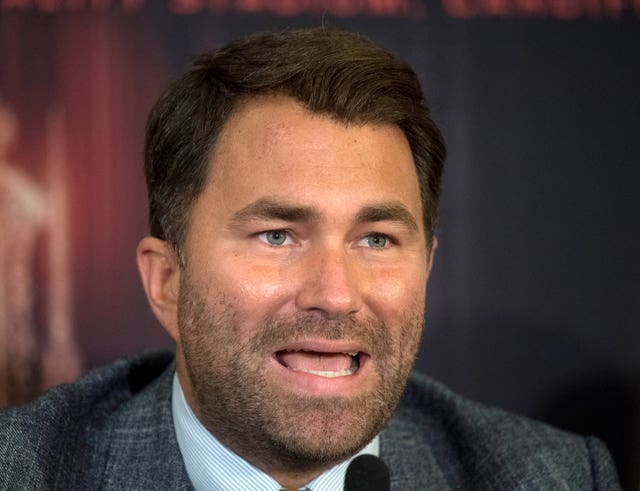 "That fight (with Brook) is huge and after Saturday it's even bigger, but there are massive fights out there for both of them," Hearn claimed.
"They've both got desires to win a world title. This is a business as well and we have to look at all the scenarios.
"I think we'll look to box at the end of August. It's just a case of whether we take that big fight next or the one after.
"The Kell Brook fight is massive but so is Adrien Broner, Manny Pacquiao, Terence Crawford, Keith Thurman, Danny Garcia. It's really about what Amir wants, the money involved in the fight.
"I know that there are half-a-dozen massive box-office fights out there for him."